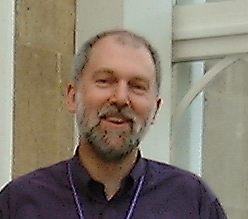 I am Clive, also known as 'Grumpy' – can't imagine why – in my working life, but now 'Happy' in retirement.
I had been making dolls houses for a number of years and become particularly interested in carving miniature Tudor furniture. So, having known Jim for 30 years, I joined the club six years ago following early retirement, to learn the correct carving techniques 'full size' in order to scale them down to miniature work. Since then, I've broadened out into all sorts of other woodworking because the club has the tools and facilities I don't have at home.
As I live in Swindon I can't make the Monday or Tuesday evening sessions, but come along all day on Thursdays, which is great fun and companionship.
Three years ago, I started bringing along my eldest grandson and granddaughter, then 9 and 7 ½, during the Easter holiday and now they always pressure their parents to ensure that they can come with me on Thursdays during school holidays.