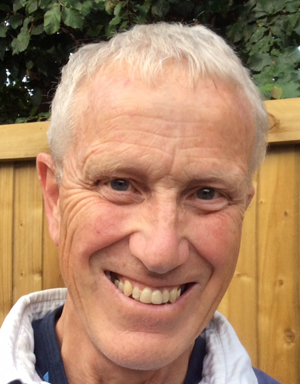 Before taking up woodcarving I had made several wooden models such as ships and farm wagons, which involved cutting and shaping the wood, which I found very satisfying. So when I found out there was an evening class at Chippenham college for woodcarving I enrolled and met the tutor Alan Llewellyn, an excellent carver and inspirational teacher.
When the course came to an end, I was one of the students who helped launch the Bowood Carving Club and I've been a member ever since. Being part of the club makes the hobby much more enjoyable. We have an excellent workshop, good equipment and a fine group of people who support each other and help each other to improve our skills.
Most of my carvings are low relief, usually in lime, but I have also used oak and yew. The largest carving I have attempted is the relief of vines and basket which is 3ft by 11in and carved from a single block of lime. It took a ridiculous amount of time and I'm happier now working on pieces that I can finish in months rather than years. I normally work with gouges, but find that the love spoons I'm working on currently are better carved with knives.
I make most of my carvings to give as presents and I hope the recipients enjoy having them as much as I enjoy making them.